Fitness trails
Newsletter
Follow us
Photo Galleries
In Offer
Fit Boxe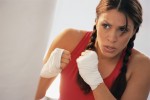 Martial arts, aerobics and music to improve your fitness.
See all products in offer (2)
Shopping Cart
1 X Buttocks 30' 30.00 €
30.00 €
1 X G.A.G. 30.00 €
30.00 €
IVA
13.20 €
---
Total: 73,20 €
Services
News
Supplies Equipment
After our recent renewal of equipment we are selling some of our equipment. ...
Read More
News September 2013
As a novelty for the reopening of the course of this year, we inaugurate the ...
Read More
Summer 2012
Our gym will be open throughout the summer except for August. All our rooms are ...
Read More
Timetable 2012-2013
And 'available the new plan schedule of the courses for the year 2012-2013

Work with us
For the summer we try personnel who can fill the following roles: - ...
Read More